What is free personalization?
Your personalized soccer jerseys include a free pocket-sized team logo and an 8″ number on the back.
Team logos can be printed on the left or center chest – your choice
Standard 8″ soccer number – players select numbers between 1-24
Logo and number printed in black or white ink – depending on the jersey color
Free personalization saves teams an average of $7.00 over other soccer stores who charge to customize your team jerseys. The art/screen setup required to print your pocket-sized team logo is also free…saving you an additional $25! Free means Free!

Want to Print Your Logo?
Teams can print your own logo – you just have to send it to us. Here is what we need:
a high-quality format at least 300dpi (dots per inch) or highr
logos must be "clean"; this means no jagged edges when you print it on a printer
PC compatible format (.tif, .bmp, .jpg, .eps, .ai)
TIP: Images taken from the Internet normally don't work as they are low-quality
Our Graphics Department can transform low-quality logos to printable logos for $25
We'll gladly review your team logo. Simple email it: Sales@TotallySoccer.com
Don't Have a Logo?
Personalize your Jerseys with on our ours!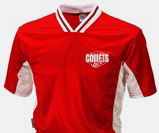 Choose from 200+ stock logos to create your own unique jerseys quickly and easily. Remove the hassle and stress in having to create one yourself and still look awesome on the field.
No Logo? Select & Personalize Your Stock Logo

Three different collections for any occasion: Rush logos, Stock Soccer and Mascot logos.

Numbering on your Jerseys
Personalized soccer jerseys include a free reverse shadow 8″ number. It gives the cool appearance of a two color number, but without the cost. Utilizing customized numbering machines, your jerseys ship in lightning speed. The Jogo brand is included in every number, so we can take the field with you – nothing like a man advantage before you even start!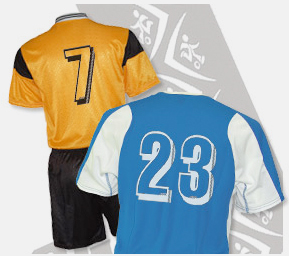 Here are the numbering details:
8″ tall printed in black or white ink depending on jersey color
Select numbers between 1-24
Numbers do not have to be in order (you can specify numbers, no extra charge)
Numbers 0, 00 and over 24 are $3.00/jersey
Red, Royal, Gold and Navy numbers available at $3.00/jersey
4″ Front numbers available at $3.00 per location (normally printed on jersey or short thighs)

Hey…What's your name again?
Players names are a great way to personalize your jerseys. At $4.00 per player name, it's a no brainer!
Here are the details:
2″ tall capital letters – 13 letters & spaces fit normally
We can make longer names work by narrowing the letters
Accented characters can be accommodated
Available colors: black, white, royal, red, navy or gold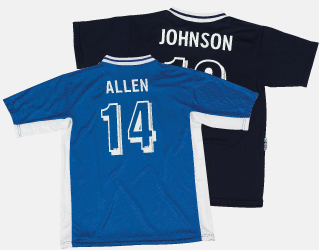 What Colors will Print on my Jersey?
Free Jersey Personalization is completed in white or black ink. Light jerseys are printed in black ink and dark jerseys are printed in white ink. We can customize your uniforms in red, royal, gold or navy ink. Since all of the machines in the building are setup in white and black ink, we have to setup machines to customize your special ink colors. There is a $20 color setup per location for this service.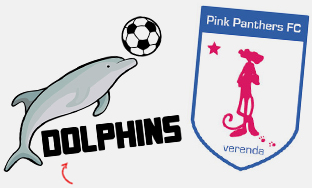 Multi-color transfers are available starting at $6.00/jersey. Please speak with us about your logo design.
Need additional Printing? Here's the Pricing…
Your soccer jerseys include a free pocket sized team logo and back number. You can utilize the Print Shop to completely deck our your uniforms with sponsors, sleeve prints or front numbers. We can print it for you! Please refer to the price chart below for the additional customization.
Art/Screen/Setup Charge
SETUP DESCRIPTION
COST
New Art/Screen Setup
$25.00 per color being printed on a logo
A two-color logo would be $50.00 (2 setups x $25)
Repeat Art/Screen Setup
$10.00 per color being printed on a logo
We keep your art on file. No need to re-submit
Color Setup
(other than black or white)
$20.00 per location
A gold left chest logo would add $20 to the order
Per Jersey Printing Cost
| PRINT LOCATION | 1-50 | 51-199 | 200+ |
| --- | --- | --- | --- |
| Front Pocket Logo | FREE | FREE | FREE |
| 8" Back Number | FREE | FREE | FREE |
| 4" Number | $3.00 | $3.00 | Call |
| Full Front (8" x 10") | $2.00 | $1.75 | Call |
| Additional Pocket Logo | $2.00 | $1.50 | Call |
| Back Above Number (2.25" x 10") | $2.00 | $1.80 | Call |
| Color Numbers (Red, Royal, Gold and Navy available) | $3.00 | $3.00 | $3.00 |
| Special Numbers (0,00, over 24) | $3.00 | $3.00 | $3.00 |
Understanding the Printing Process
There are two costs to consider when printing: the setup and the per jersey printing. The setup is the "getting ready to print" and includes prepping the artwork and machines to print. A setup cost is a per order cost just like your shipping and normally are $10-25.
Pricing Example: If you wanted to add a new sponsor that we've never printed for you before to the full front of a jersey, the cost would be $25 setup + $2.00/jersey for the printing. For future orders, there is a $10 repeat art setup for the same logo and $2.00/jersey printing.
Available Print Locations on Jerseys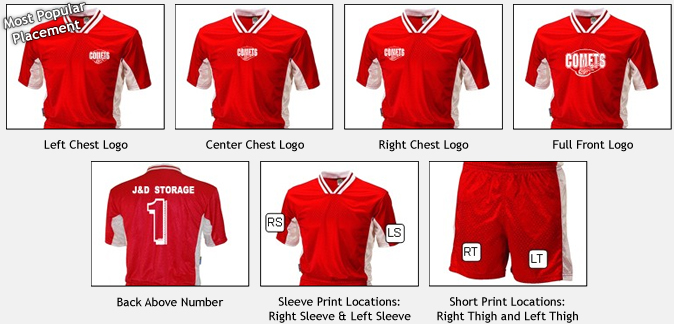 Copyright © 2011 Totally Soccer LLC. All rights reserved. | Sitemap