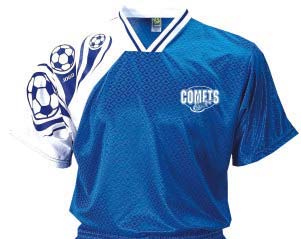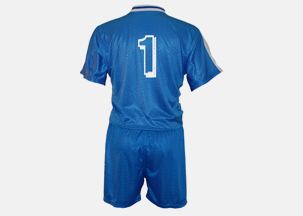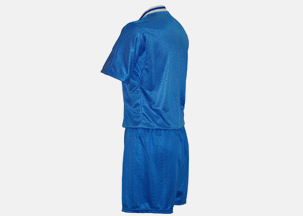 Call 888-660-8326
Note your colors and tell your rep you want:
Copa Jr. Jersey
Product Description:
A top seller! Fastest Delivery available
Stand out with the unique soccer ball print on sleeve
Snappy color-coordinated Bordeaux neck trim
Durable and comfortable Pro Diamond fabric
Printing Alert: The print on the sleeve cannot be changed.

Never Discontinued! Rest easy – you can always buy more
Upgrade your jerseys to soccer uniforms
See why the Copa is an awesome soccer jersey
Sizes:

Pricing:
SIZE
QUANTITY
1-9
10-100
101-250
250+
YOUTH
$24.00
$19.00
$16.75
$15.00
ADULT
$25.50
$20.50
$18.25
$16.40
Includes jersey
plus free personalization
Ready to Order? Call Now!
888-660-8326
Need more information?
Get a quote in under 3 minutes

Copyright © 2011 Totally Soccer LLC. All rights reserved. | Sitemap