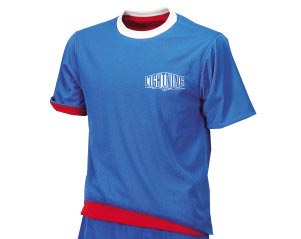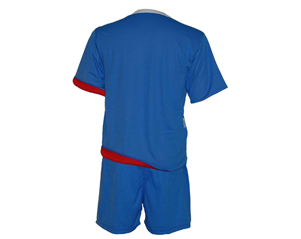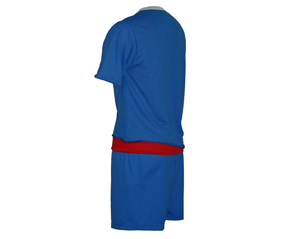 Call 888-660-8326
Note your colors and tell your rep you want:
Reverso Jersey
Product Description:
Makes the switch from home to away easy for even the youngest kids
Reverso available in your club colors. Simply select two of the sixteen Air fabric colors
A sweet jersey in the cool Air Fabric
Upgrade to Reverso uniforms
Check out this Reverso jersey video
Note: Reverso jersey is a solid jersey front and back. We have turned up sleeve and bottom in picture to display the "reversed" color.
Sizes:

Pricing:
SIZE
QUANTITY
1-9
10-100
101-250
250+
YOUTH
$31.44
$26.44
$20.66
$19.95
ADULT
$33.72
$28.76
$22.62
$21.84
Includes jersey
plus free personalization
Ready to Order? Call Now!
888-660-8326
Need more information?
Get a quote in under 3 minutes

Copyright © 2011 Totally Soccer LLC. All rights reserved. | Sitemap